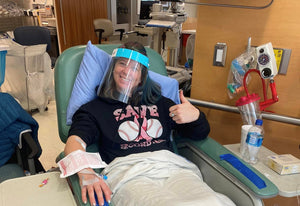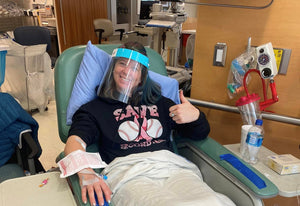 Be the change you want to see in the world
Hi friends. I put together this page for our dear friend Jax. Please ignore that this page is on my business website, it's just the easiest and cheapest way for me to put all of our efforts to help in one place and since this is not a public fundraiser I figured it would be ok.
As some of you may know I'm Nadie, Jacquie's college roommate, bridesmaid and long distance friend. I now live out in BC and feel helpless in this situation, as many of you probably also feel. But I believe in a world where we are stronger together; when one goes down, the rest of us lift them up. That feeling of helplessness can be turned into the feeling of strength, community and connection.
I wanted to do something from this distance so I reached out to local fundraiser extraordinaire and Jax's good friend, Tracey Wallace for help. Together we (mostly she) is organizing a way we can easily help Jax and her family through this hard time while Jax is in treatment and needs the space to conserve all her energy to heal her body.
After speaking with Jax about the best way for us to support her we found that food is the answer. But not just groceries, actual premade, specially prepared meals that are easy to grab from the freezer and heat on those days when simply getting out of bed is a challenge and taking away from her healing energy. So Tracey has graciously setup a number of meal options for Jax and family to order on a week to week bases as needed through local restaurants.
Secondly there is also a food train that is being setup for people who want to cook and drop off their own meal for the family. Jax has informed us that preparing the meals in a particular way is paramount to keeping her immune system safe so please check out this article before preparing any meals at home.
Thank you so much for supporting Jax and her family through this challenging time. I know she appreciates it from the bottom of her heart.
a coffee for the
long haul
As you know Jax will be in treatment and healing until January. Please consider the easy weekly donations below to keep her energy at it's peak all the way until the end of this. For as little as the cost of a coffee per week!
How to donate
Jax will be holding the account and paying for the meals as they are ordered. You can either:
Etransfer Jax directly at jacquiewark@gmail.com and write FOODRAISER in the transfer.
Small automatic monthly or weekly donation subscription options through me at Nadbrad Designs (see below).
OR, jump on the food train. Click here for more info.
Easy weekly/monthy donations
Restaurants involved
Our goal is to provide 15-20 meals and a weekly fresh produce box from Country Crops each month from now until January when hopefully Jax will be back to her healthy self again.
Approximately every $60 will go towards a meal from the following locations: