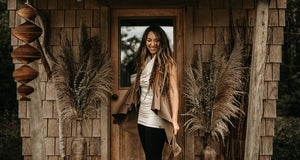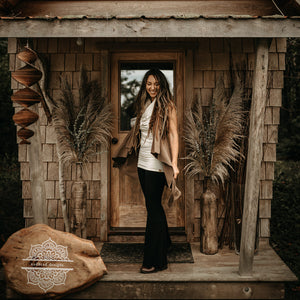 minimalism without sacrificing options
1 piece = 10 styles. Wear it your way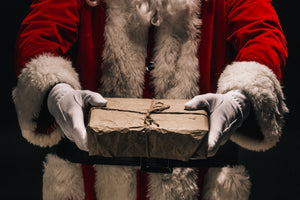 New
Gifts for kids
The perfect stocking stuffers! Slouchy Hats and Headbands also come in kids and baby sizes.
Shop Hats
Shop Headbands
Handmade. Sustainable. Slow fashion.
Deep in the Vancouver Island forest sits a tiny house where Nadbrad clothing company takes handmade, slowfashion to the next level. Nadie and her small team offer small batch production of unique and versatile multi-wearable styles to empower you with the confidence to reinvent yourself and unearth your inner goddess every day.
empower yourself
Why Multiwear?
Because your clothes should be as versatile as you are. Multiwear clothing shapeshifts with your moods and style without you having to own a million pieces. Empower yourself with the simple morning ritual of draping your body the way you really feel.
Shop Multiwear
★★★★★

Love the Unity top - especially as a plus size woman!

I am in love with the unity top! I have looked for a top like this and have never found it in my size. This is such a versatile piece and I feel so amazing wearing it!! Thanks Nadie!

Michele W
★★★★★

Love it

Love the fabric and functionality of this dress. 100% would recommend {the multiwear signature Tulu}

Cheyenne
★★★★★

Had to get a second!

I bought black last summer and loved it so much I had to buy a second one. I got the red this time and the colour is beautiful. You can wear these pieces so many different ways and the fabric is so soft.

Christine

Maple Ridge, BC
★★★★★

Gorgeous Colour and Fabric

I purchased this Cowl and Fingerless Glove set for myself as a holiday present. I was so excited to receive my parcel in the mail, I couldn't help but try it on for a moment before wrapping it back up. I already own two nadbrad Tulus and two Unity, and absolutely love their quality and style. I'm positive the Cowl and Fingerless Gloves will quickly become favorites as well ❤

Erin L

Union Bay, BC
★★★★★

So happy to be building a wardrobe with Nadbrad Designs. This sweater is so comfortable and really hard to take off. I love wearing it with my unity top or with my multiwrap!. I'm in love with every piece that gets released. This sweater is like a warm hug. Thank you!

Victoria P

Comox, BC
★★★★★

Nadie and her crew hand make these beautiful creations. Absolutely impeccable quality. Must have pieces of slow fashion. The material and the craftsmanship are exquisite. Treat yourself to a timeless piece, it will quickly become your favourite. This particular piece is my second color. Oh sooo comfortable, cozy and fashionable. Fits the feminine sweetly. Looking forward to collecting more of Nadbrad's offerings.

Ramadasa Mama

Courtenay, BC
★★★★★

So Cozy !!

My sweater is still so soft after wearing for over a year. It works perfectly for layering as a bonus.
I always grab this sweater when I want to feel warm and cozy at work

Kirstin J

Courtenay, BC
meet the founder
Hi, I'm Nadie
~living tiny but making a big impact~
Yep, I live a little differently than most. That's me hanging out at the Eden Eco-Retreat in my lil tinyhouse that also serves as the Nadbrad homebase. Right next door is the tiny studio where all of your multiwear clothes get made. Sustainability is not a buzz word around here at the property, it is a complete lifestyle.
I am striving to change the norm, one design at a time. I imagine a world where we all slow down and live with more purpose and intention. Where we think about our planet, our community and our health (mental, spiritual, physical, financial etc) with every choice. Where everything we own has a significant purpose and we live less wastefully.
I'm passionate about drinking coffee, creating that vision and cats...